About Us
Sai Hospital and Infertility Center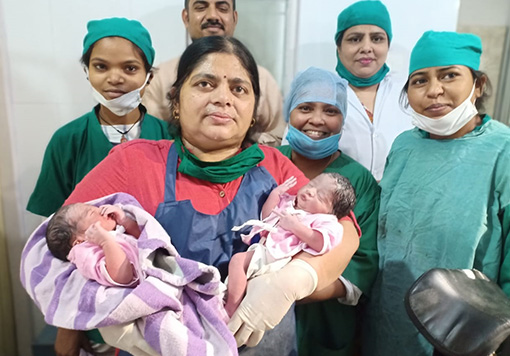 Sai Hospital and Infertility Center is one of the country's leading fertility centre and provider of world-class fertility treatments. It is situated at a prime location in Jabalpur, Madhya Pradesh. The services provided by the center are IVF, IUI, Infertility Evaluation/Treatment, ICSI, Ovarian Drilling, Laparoscopy, Hysteroscopy, Myomectomy, Semen Analysis & Pregnancy Delivery. The doctors and specialists make use of advanced technological instruments to ensure a high rate of success. It offers a calm, hygienic and healing ambiance along with warmth and positivity to remove all the anxieties and nervousness of patients at ease.
They have a very dedicated and experienced medical team as well as non-medical staff who help in offering the best treatment plans. They use advanced techniques and tools and provide the treatment at a very good price.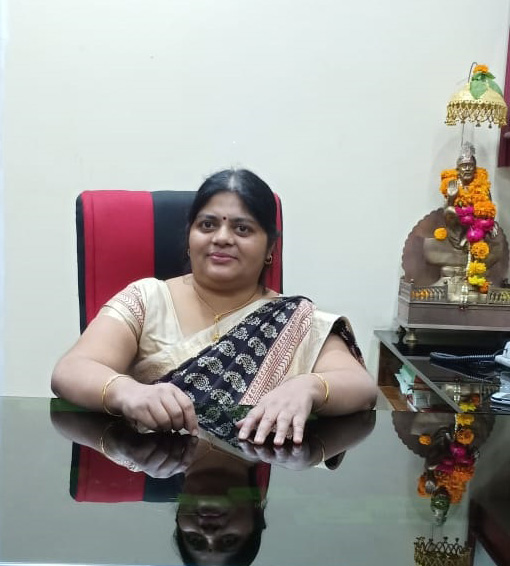 Our Specialist
Dr. Rakhi Bajpai is the best Infertility Specialist in Jabalpur. She is specialized in the fields of Infertility Evaluation/Treatment, IVF, IUI, ICSI, Laparoscopy, Hysteroscopy, Gynae Problems, Obstetrics Problems, Semen Analysis & Pregnancy Delivery. She studied in world-renowned institutions and completed her MBBS and MS with top ranking results. She is professional in identifying, diagnosing and treating the various health issues and problems related to the medical field. As a trained medical professional, she is also well-versed with the latest advancements in Assisted Reproductive Technologies.
She has over 2 decades of experience in this field and has achieved great success in her career. She has worked in various hospitals and has helped many childless couples give birth to their babies through her treatments. She is a highly qualified IVF specialist and is currently practicing at Sai Hospital and Infertility Center.
Qualification
M.B.B.S. NSCB Medical College Jabalpur India
Diploma in Advance Gynae Endoscopy , C.I.C.E., France
M .S. (Obs. & Gynae) NSCB Medical College, Jabalpur, India
Expertise
Specially Trained in I.V.F. technology from Melbourne IVF Centre, Melbourne, Australia
Specially Trained in Laparoscopic Surgery from Nowruz Wadia Hospital, Mumbai
Specially Trained in Laparoscopic Surgery from BEAMS Hospital, Mumbai
Specially Trained in Laparoscopic Surgery from Akola Endoscopy Centre, Akola
Specially Trained in Gynae Micro Surgery from FPAI, Govt of India, Mumbai
Specially Trained in Gynae Oncology from Tata Memorial Hospital, Mumbai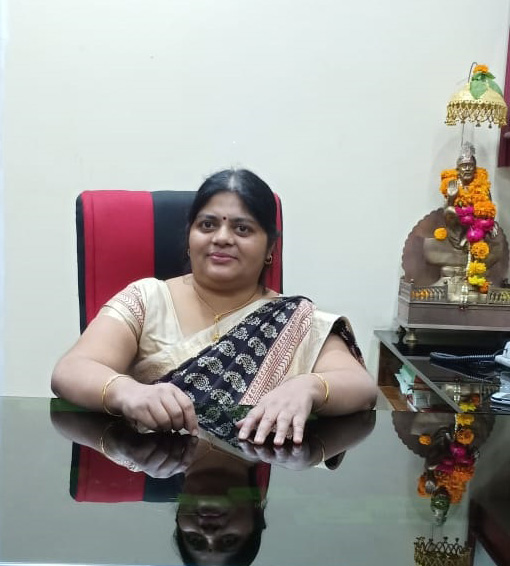 In Vitro Fertilisation (IVF) Cost

Rs. 100,000

Intrauterine insemination (IUI) Cost

Rs. 15,000

Rs. 5,000

Rs. 35,000

Intracytoplasmic sperm injection (ICSI) Cost

Rs. 130,000

Rs. 40,000

Rs. 15,000

IUI (2 Cycles with Inj.) Cost

Rs. 30,000

Rs. 25,000

Rs. 35,000

Rs. 50,000

Rs. 50,000

Rs. 40,000

Hysteroscopic Synechiolysis Cost

Rs. 35,000

Rs. 50,000

Rs. 50,000

Rs. 1,000
Address:
Kachghar Chowk,Near Jhanda Chowk,Station Road, Kanchghar, Jabalpur, Madhya Pradesh 482001
Our Timing
Mon - Sun : Open 24 hrs