Patient Resource
What our patiest says about us
Very good and incomparable experience. Every time support was more than any expectation. Whenever we call anytime in emergency Doctor advice matters a lot. and finally we have a baby boy. In Jabalpur I never expected such kind of help n support. I have suggested my all friends for Sai Hospital and Infertility Center.
Dr. Rakhi Mam is a wonderful and experienced doctor. She is so Supportive all the time during my pregnancy. I had a very good C-section with no complications and less pain in her presence. So I am thankful to her.
Polite, punctual and soft spoken. She posses must have qualities of a doctor. I am really impressed by her special attention when we got to know that I would like to have a baby and consulted well.
We have been trying for 7 years and for 4 years was under the treatment of a renowned Fertility Consultant but we did not succeed in becoming parents. I had ovum and ureter problem. But we always had a positive mindset. Having done our treatment at Sai IVF center Jabalpur, we were very satisfied. Dr. Rakhi Mam and other clinical staff were very good. We got twin babies who are healthy and lively. I have recommended two of my friends suffering from infertility to this centre. Thank you!!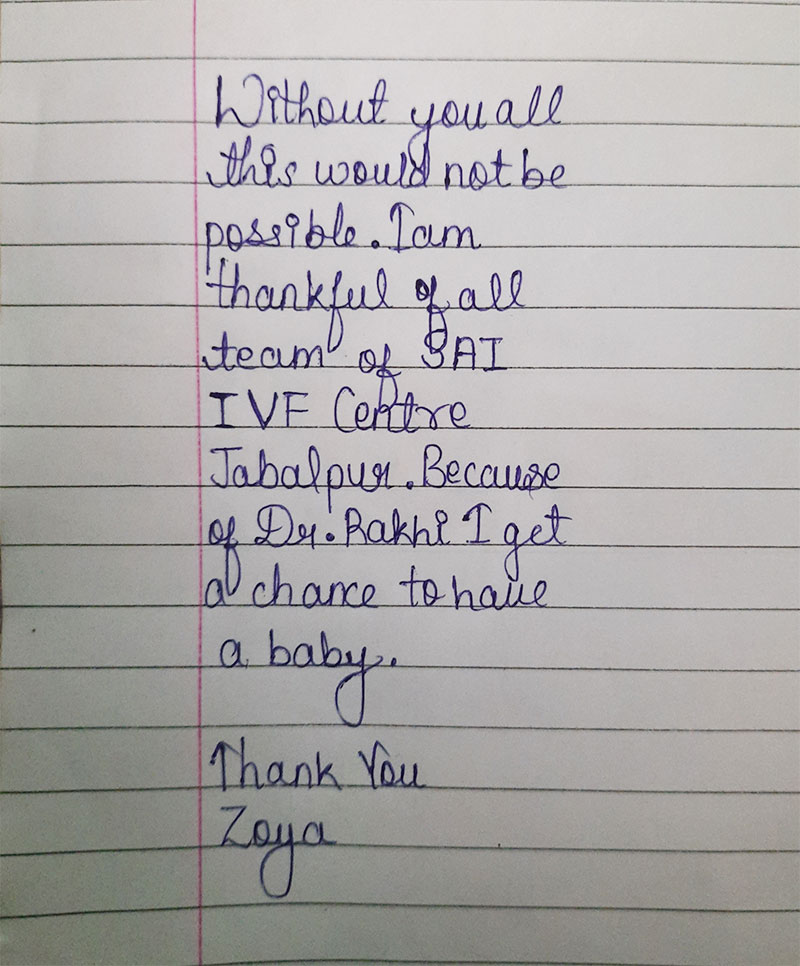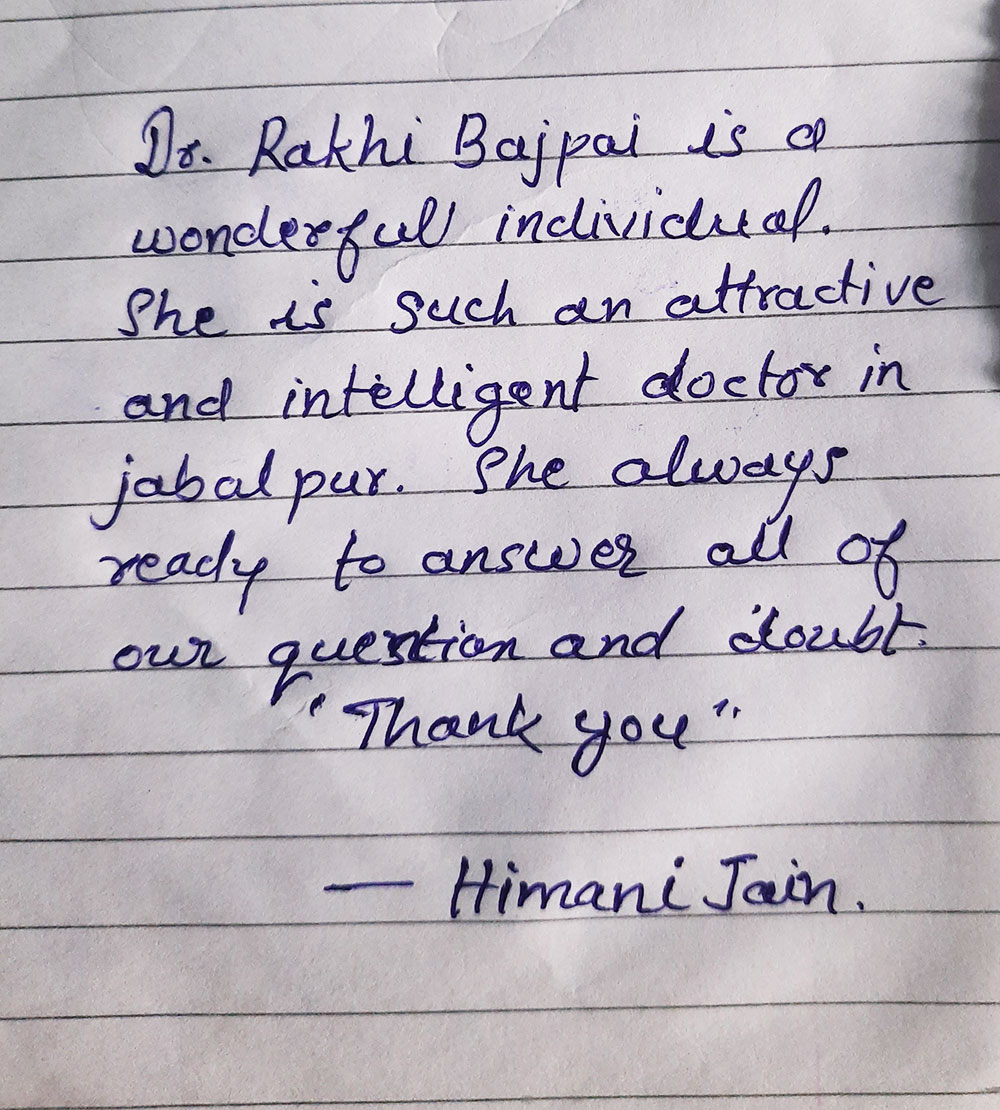 Address:
Kachghar Chowk,Near Jhanda Chowk,Station Road, Kanchghar, Jabalpur, Madhya Pradesh 482001
Our Timing
Mon - Sun : Open 24 hrs